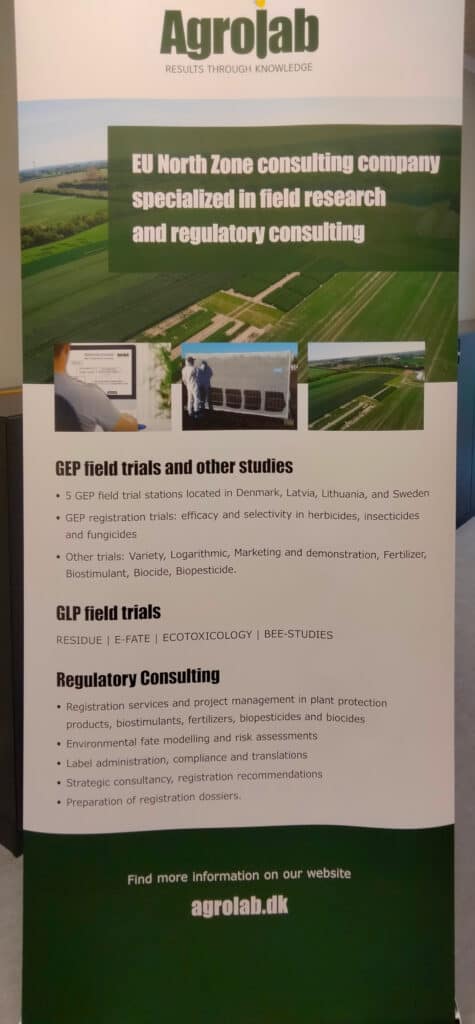 Agrolab will attend the Plant Biologicals Network Symposium on November 17th.
To launch new biological control products and biosolution technologies a successful merging of innovative field trial technology and methodology with the regulatory framework is more important than ever.
New biocontrol technologies require new solutions also in the field trial test phase and in the regulatory environment. Agrolab aims to provide optimized testing solutions by combining our R&D activities our extensive experience in field testing and regulatory services.
Come meet us at our stand for a dialogue about the challenges and solutions in documenting product performance and meeting regulatory demands.